An innovative Swedish brand aiming to communicate our concept of natural beauty around the world. Natural beauty is what guides everything we do in the sense of simplicity, sustainabiltiy, and quality. Natural beauty, in terms of embracing all the world's diverse people, culture and ethinic backgrounds. These products are gluten free, 100% Vegan, With ingredients like Quinoa Protein and Aloe Vera, natural beauty is preserved in your hair.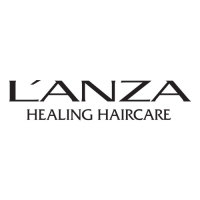 L'ANZA Healing Haircare uses the finest ingredients. Combining technology with organic and wildcrafted ingredients. The products are luxuriousand maintain the health and color of your hair. Along with healing the hair, L'ANZA is dedictaed to reducing their carbon footpint by maintaining the highest standards and environmental impact. The products are also gluten free and cruelty free.


Ask a curly girl about her hair and she'll tell you about her life. Deva Curl products are all inspired by conversations with real people. You wont just get amazing curls. I'll teach you how to create them on your own. Curly hair is bold, natural, and beautiful. Celebrate your curls. 
*All the products we use are safe for curly hair. We focus on brands that mainatain the health of all hair type

s